About Us
Owners
Angie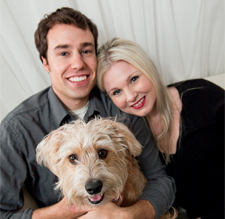 Angie grew up in a small-town country home where she was surrounded by animals. She grew up with a love for dogs and became passionate about their well-being. Her early career led her to the Twin Cities, where she spent several years in the legal industry as a paralegal at a downtown Minneapolis law firm. Her business mindset led her to a change of pace when she co-founded Deckci Décor, a company that provides event décor and planning for hundreds of weddings and events each year.
Opening The Woof Room was a long-term dream for Angie, as she is able to utilize her business skill set while pursuing her love of dogs. When she is not at The Woof Room or decorating events, Angie can often be found walking her Yorkie-Poo, Westin, around one of the area lakes with her husband Joe.
Kristen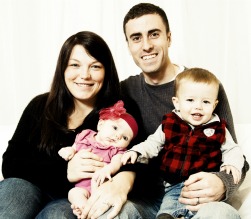 Kristen has been an animal lover and dog owner since childhood. She is very active in the nonprofit community, and has served on the Board of Directors of Pet Haven Inc. of Minnesota since 2006. Kristen is an entrepreneur at heart and founded The Advancement Company in 2006, which provides evaluation assistance to nonprofit organizations, businesses, and educational institutions. She also co-owns Deckci Decor. With The Woof Room, Kristen was finally able to combine her love and passion for dogs with her entrepreneurial nature.
Kristen and her husband, Phil, are the proud parents of  Chase and Samantha, their children, and Lola and Josie, their miniature schnauzers. In her free time, Kristen enjoys visiting the Minnehaha Off-Leash Park with her family.

Staff
Breanna, Business Manager
Breanna's past dogs include everything from Newfoundlands and Labs to a little Pomeranian/Poodle mix. As a child she was the neighborhood dog walker/sitter, and she was always known as "the animal girl" for saving baby birds kicked from their nest, owning lizards and rats, and most recently, rescuing 2 baby squirrels (Rocky and Bo) whose mother was hit by a car. Breanna currently lives in her own apartment with her two kittens Luna and Nova and her bunny Ollie. She attends Argosy University for Veterinary Technology and hopes to specialized in large animal medicine and equine care. During her free time she enjoys spending time with her friends and riding Tucker, the horse she leases. She loves working at The Woof Room because it gives her the "doggy time" that she doesn't get at the apartment! Her favorite thing at TWR is watching the puppies grow into dogs and seeing each and every dogs' different personality shine! Contact Breanna at breanna @ woofroom . com